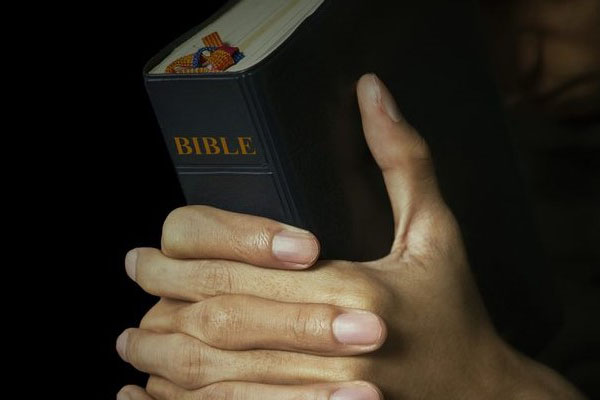 In verse 8, Jesus gave the key to the success of prayer as a friend. He said, "Even though he does not want to give what is asked since the person is his friend, yet because of his importunity, he would give it, too."
"And it came to pass, that, as he was praying in a certain place, when he ceased, one of his disciples said unto him, Lord, teach us to pray, as John also taught his disciples. And he said unto them, When ye pray, say, Our Father which art in heaven, Hallowed be thy name. Thy kingdom come. Thy will be done, as in heaven, so in earth. Give us day by day our daily bread. And forgive us our sins; for we also forgive every one that is indebted to us. And lead us not into temptation; but deliver us from evil. And he said unto them, Which of you shall have a friend, and shall go unto him at midnight, and say unto him, Friend, lend me three loaves; For a friend of mine in his journey is come to me, and I have nothing to set before him? And he from within shall answer and say, Trouble me not: the door is now shut, and my children are with me in bed; I cannot rise and give thee. I say unto you, Though he will not rise and give him, because he is his friend, yet because of his importunity he will rise and give him as many as he needeth" (Luke 11:1-8).
The term 'importunity', in the Amplified Bible translation: 'Shameless persistence and insistence'. Let's examine them one by one:
Shameless – means without shame, without a doubt.
Many people come to God not as a friend, which is why they become so embarrassed and hesitant when praying. A friend would not be shy and feel free to 'disrupt' his best friend, even if it should bother him in the middle of the night, when his friend was sound asleep. Build a relationship as a friend, function as a friend, then when you pray, you will pray without shame and without hesitation.
Persistence – means diligence, perseverance, conviction.
The reason why for so long we can not pray with persistence and perseverence is because we are shy and hesitant. When we have built a relationship as a friend, shame and doubt will be eliminated and will instead display the confidence and assurance that we will get what we pray for, that is the impetus for us to continue to pray diligently and persistently.
Shamelessness in Greek translation is anaidea. In English translation is importunity which means a dull demand. It is a continuous demand, not stop until we get what we ask for. There is an element of perseverance in prayer.
What Jesus said in verse 9 is, "And I say unto you, Ask, and it shall be given you; seek, and ye shall find; knock, and it shall be opened unto you." In another translation is," Ask and keep on asking, seek and keep on seeking, knock and keep on knocking."
Many people fail in prayer because they has stopped to pray before prayers produce. So pray as a friend! Pray diligently and persistently! Pray until you see the results!
Insistence – means imperativeness, demandingness
A friend is to pray with boldness. That 's why he prays insistently until his prayer produces. God does not like us to pray undemandingly, He wants us to urge into the throne of His grace to get help in time.
Even the other meaning of anaidea is impudence (impertinence, cheekiness). For others, it seems sassy and brash, coming to someone's house in the middle of the night to ask for bread. But for a friend, it's not impudence, it is closeness. Sometimes God wants to see our earnestness in prayer, until it 'feels' sassy and brash for others, but for us, it is closeness to God.
Pray as a friend. Get rid of the shame and doubt, pray diligently and continue to urge into the throne of God's grace to get help in time. Amen. Also
read: Pray Based on our Relationship with God.