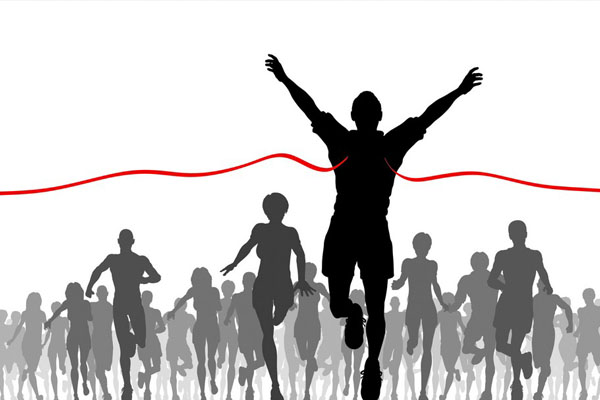 From Exodus 17:8-17 we can discover the principles of the key of victory that must be understood to achieve victory, namely:
1. Victory is determined by what goes on in spirit.
Consciously or unconsciously, our center of life is in the spirit because God created us as spiritual men. You must have experienced, when your spirit is blazing, you live in triumph; whereas, when your spirit is lukewarm you live with gloom.
Therefore, to continue to live in victory you need to continue to guard the flame of the spirit. The real battle is going on in the spirit; the real victory is achieved in the spirit.
2. The true experience of victory will enrich the dimensions of knowledge of God (verses 15-16).
After the experience of that victory, Moses built an altar and called the Lord, my banner of victory. There was a new dimension of knowing God that Moses got. Experience of victory that is achieved in the spirit dimension will reveal new knowledge of God in our lives.
3. In corporate life, what a leader does in the spirit will determine the victory of his congregation.
When Moses raised his hands, the Israeli soldier won, but when Moses dropped his hands, Israeli soldier lost. The people's victory is determined by what the leader does in the spirit.
Blessed be the congregation whose leaders have the ability to move in the spirit, impart something, and achieve victory in the spirit. Because the leader wins, the congregation will also experience victory.
4. Even though the victory of the congregation is determined by what the leader does in the spirit but the congregation still have to work on their part.
What Moses did indeed had become the deciding factor of the congregation's victory, but all the people still fought as they should, none of them just sat around doing nothing.
They still have to do their part, then a new victory can be achieved. The Leader does his part, the congregation does its part, and God will do His part, then the victory happens.
5. Corporate victory can be achieved if the entire congregation to function as it should.
Moses served as a leader to lead and win the congregation in the spirit. Aaron and Hur functioned by supporting the hand of Moses directly, Joshua functioned by leading the soldiers on the battlefield, others fought as soldiers. All functioned in the position that has been set for them.
In that way that victory will be achieved. If all the leaders, workers, and the congregation are functioning as they should, the church will surely achieve its victory.
By understanding and living the above principles, the key of victory will be yours. Enjoy your victory!!
Also read: The Path of the Just.