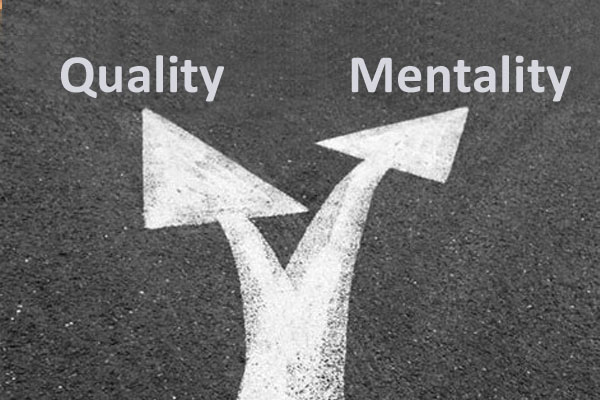 "… and bowed himself to the ground seven times, until he came near to his brother. And Esau ran to meet him, and embraced him, and fell on his neck, and kissed him: and they wept.
And he said, The children which God hath graciously given thy servant. And he said, These are to find grace in the sight of my lord. And Esau said, I have enough, my brother; keep that thou hast unto thyself.
And Jacob said, Nay, I pray thee, if now I have found grace in thy sight, then receive my present at my hand: for therefore I have seen thy face, as though I had seen the face of God, and thou wast pleased with me (Genesis 33: 3-10).
The previous chapter told us about Jacob's fear to face Esau after two decades of avoiding it. Jacob prayed at Jabbok River and there God changed Jacob's nature quality (Swindler) to Israel (Prince of God).
I thought his struggle about Esau must have ended there. I'm sure Jacob also thought the same way. But apparently not.
When he finally had to face Esau, that fear once again pushed to the surface. The sting may not be as sharp and suffocating like before, because God has touched and transformed the quality of his nature, but he was still frightened.
Have you ever experienced the same thing? In His presence, you are touched by the Lord and changed? All the burden and fear are lifted. But some time later, when you are faced with the problem, you are back to square one. Still weak and scared. What happened? Why is that?
Apparently, to experience a change in life permanently there are two things that must be considered, namely: the quality and the mentality. Before we go any further, to have the same perception, maybe I need to give the definition of mentality first.
Mentality can be interpreted as a way of thinking and feeling. Changes in the quality of nature can only be done by Holy Spirit God himself, whereas the change of mentality is our part to do it.
"And be not conformed to this world: but be ye transformed by the renewing of your mind, that ye may prove what is that good, and acceptable, and perfect, will of God" (Rome 12:2).
"Finally, brethren, whatsoever things are true, whatsoever things are honest, whatsoever things are just, whatsoever things are pure, whatsoever things are lovely, whatsoever things are of good report; if there be any virtue, and if there be any praise, think on these things" (Filipi 4:8).
In quality of nature, Jacob had been changed, but the problem is he had not changed mentally. By nature, he had quality as a Prince of God (a person who rule with authority), but his mentality is still a Swindler (People who get something out of pity or inadvertence of others).
There was still a 'slave' mentality in Jacob. It can be seen when he called and treated himself as a 'slave' and called and treated Esau as a 'master.' Esau called him as 'my brother' and treated him as a brother, not as a slave. A person who has a slave mentality in him always 'feels' like a slave and 'feels' other people look and treat him as a slave.
Jacob must begin to learn and think in a new way. He had been changed to Israel (Prince of God). So he had to start implanting thoughts and feelings as the prince of God, not as Jacob. Our new nature is created and formed by the Word of God. We must believe in the Word of God more than in our own thoughts and feelings that are formed from news and information delivered by this world.
Our mentalities have to follow the quality of our nature so that the quality and the mentality become the same. If the quality is a prince of God, the mentality should also be the prince of God. This was not owned by Jacob yet. Jacob had the quality of nature as a prince of God but his mind was still a slave.
Most Christians are experiencing the same thing. Even though the quality of their nature is the children of God, King's children, but their mentalities are still slaves.
"For ye have not received the spirit of bondage again to fear; but ye have received the Spirit of adoption, whereby we cry, Abba, Father. The Spirit itself beareth witness with our spirit, that we are the children of God" (Roma 8:15-16).
The Word of God clearly says that once we accepted Jesus Christ as Lord and Savior, then the spirit of adoption entered into our life and the spirit of slavery that had made us afraid was eliminated from our lives. We are no longer "slaves," but "prince of God."
But often the quality of life in our lives and our mentality are not on the same page. The quality is a Prince of God but the mentality is still a slave. That is why, even though we knew that we are the princes of God, but often we still live as slaves, full of weakness and fear.
What should we do? Align our mentality with the quality that has been created anew in us. Align our way of thinking and feeling with what the Lord has said about us as a new creation.
"Let this mind be in you, which was also in Christ Jesus" (Filipi 2:5).
"… bringing into captivity every thought to the obedience of Christ" (2 Corinthians 10:5).
We must take every thought and feeling to the obedience of Christ. Christ is a new creation pattern. So we have to take every thought and feeling to the obedience of the new creation pattern.
Our thoughts and feelings must be aligned with the pattern of a new creation. When our mentalities have changed to the pattern of the new creation, then we can live in the fullness of the new creation (read: Christ).
That isthe difference between quality and mentality. I pray that we all can live and walk with the mentality of the new creation: We think and feel like Christ, We live and reign as princes of God!
Also read: How to Conquer Fear.